List of products by brand Howden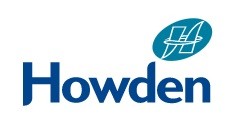 Howden compressors
Centrifugal, Diaphragm, Reciprocating, and Twin Screw Compressors.
Other manufacturers, consultants and agencies may be able to offer different aspects of compressors and their uses. However, there are none that can draw on the scope, depth and breadth of our experience, or provide the support Howden offer in selecting and customising a product to exactly fit project needs. Howden's unique combination of knowledge and outstanding engineering skills means that every customer has access to an individual, precisely tailored response.
With more than a century of applications experience and a range that covers every major technology, Howden can advise on, design and supply the right compressor for virtually any situation and we offer an unequivocal commitment to support, spares and service for the lifetime of every compressor we sell.
Howden is home to the most important brands in field of reciprocating and diaphragm compressor technology. Burton Corblin and Thomassen technologies are in action all over the globe, frequently delivered to API standards. Both Diaphragm and Reciprocating technologies are proving vital in all gas processing including hydrogen in the mobility, industry and energy sectors through the respective production, transmission and distribution phases where safety remains paramount.
Rotary Twin Screw Compressors for industrial refrigeration, gas processing and other industries
Rotary twin screw compressor technology was developed in the 1930s by a Swedish company, SRM, in collaboration with Howden. Howden manufactured the world's first operational screw compressor and further developed the technology in the 1960s with the introduction of the oil injected twin screw compressor. This has revolutionised designs of refrigeration and gas handling plants worldwide.
Today, in thousands of installations worldwide, Howden oil injected screw compressors provide high integrity, low maintenance solutions for liquid chilling, direct refrigeration and gas compression applications.
Howden manufactures oil injected and oil free rotary twin screw compressor packages, and supplies bare shaft oil injected screw compressors.